Explore hyper-resistant surfaces created on the world's largest press. Dekton worktops offer the strength of natural stone with resistance to heat, stains, scratches and UV light. Three thicknesses and many sophisticated styles are available.
Ultra-robust to survive the rigours of busy kitchens
Dekton by Cosentino is an elegant collection of kitchen and bathroom countertops made from blended quartz, glass and porcelain (plus minor content). These virtually damage-proof worktops are created on an ultra-compacting press, so strong it mimics millenia of metamorphic geology.
Ultra-compact Dekton worktops stand up to the demands of aspiring chefs and busy family cooks: brushing off knife strokes, hot pans and burns. Review the range of colours and decorative styles, which run from pure matt white to graining and glossy veined marble.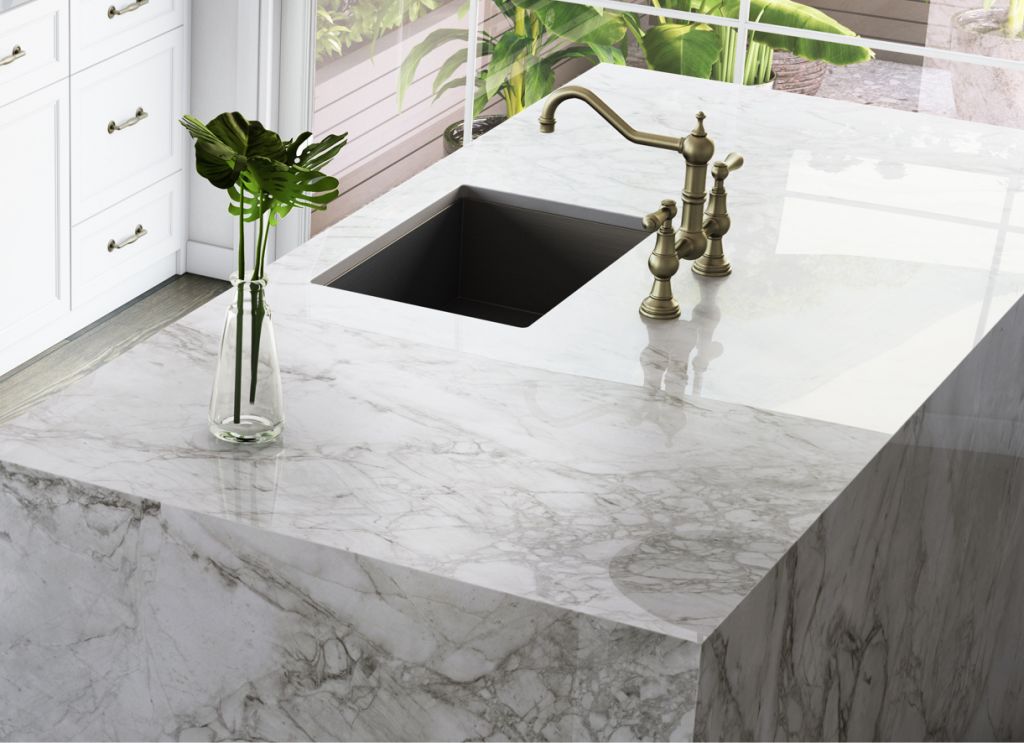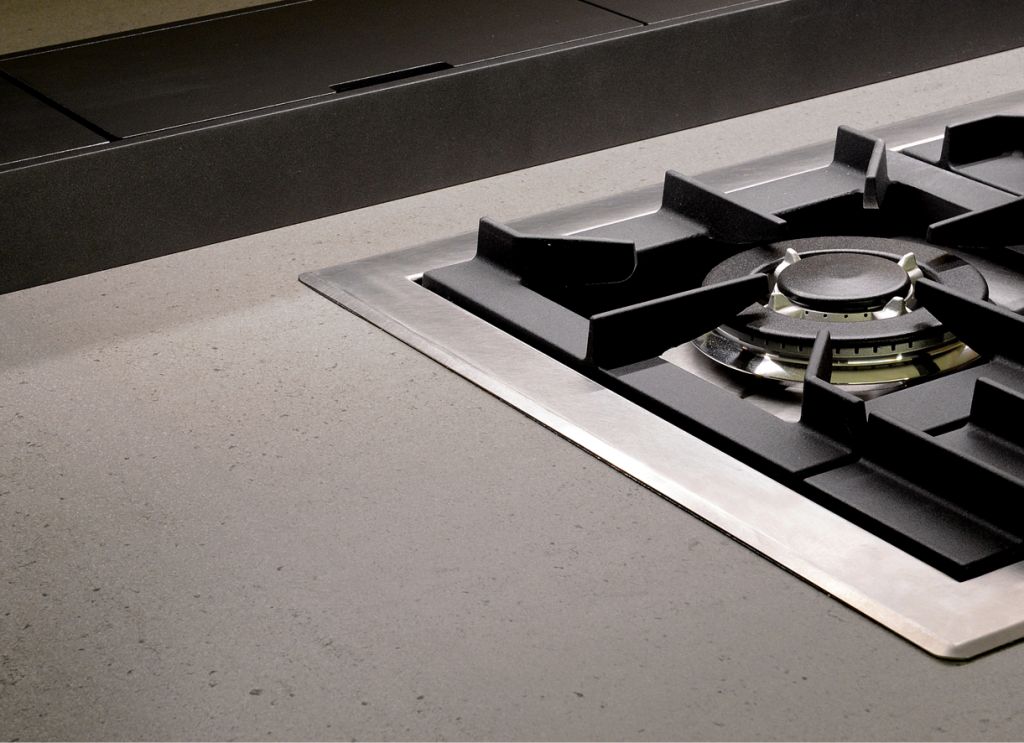 Creating durable kitchens, stylish bathrooms and outdoor living
Incredible heat and pressure gives Dekton its versatility and ultra-durability. Invest in this material for strong, low-maintenance kitchen worktops that will last for many years. Also ask us about slim, high-performance and large-format Dekton slabs for calming, contemporary bathroom designs.
About Kitchen Worktops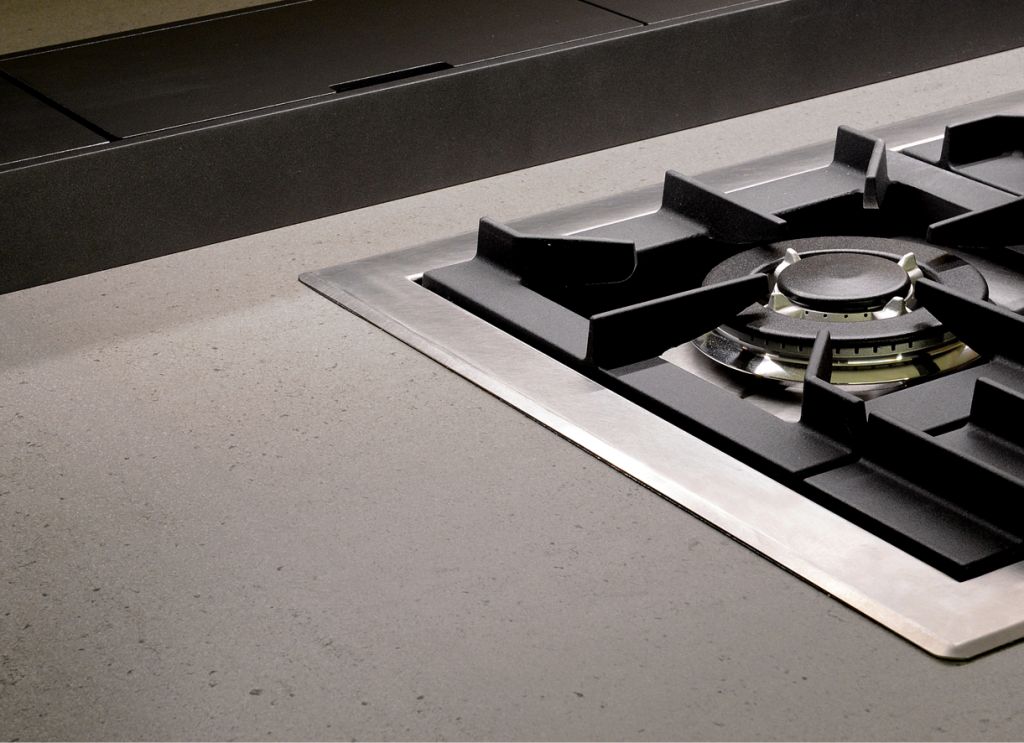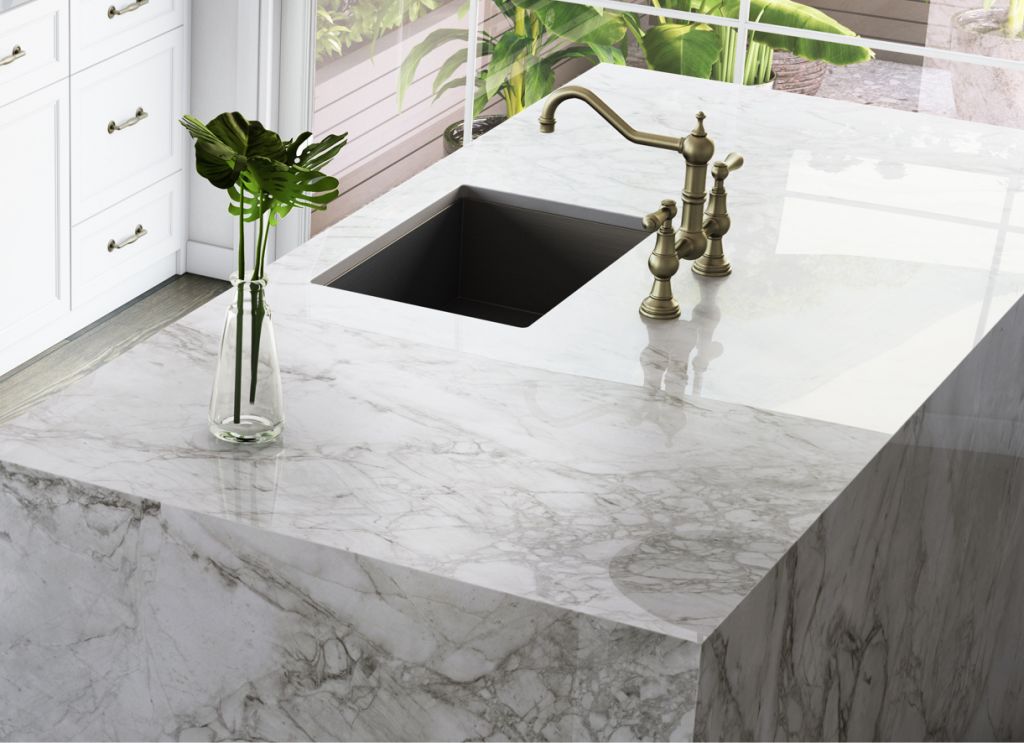 A uniform appearance with endless possibilities
Dekton surfaces are uniform in appearance, creating stunning surfaces for modern kitchens and bathrooms. Styles to suit every project range from solid-gloss colours to veined natural stone alternatives.
Trillium, in Dekton's Industrial Collection, is the first recycled colour (60 per cent recycled material) available from Cosentino. The popularity of Trillium's oxidized steel pattern receives rave reviews among fans of the fashionable, industrial look.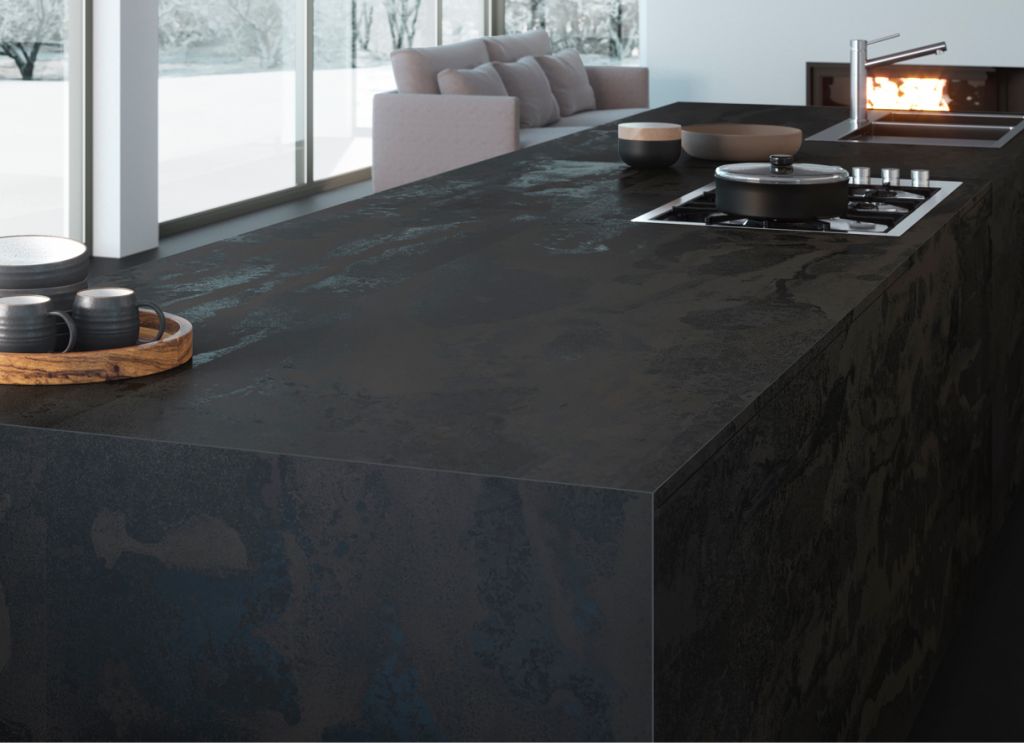 We stock over 100 colours in our exclusive showroom collection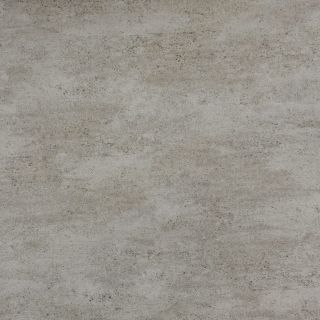 Keon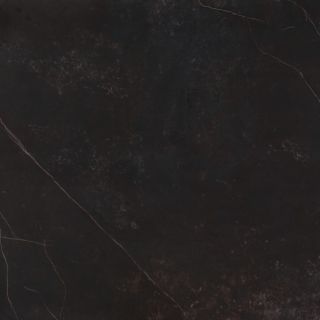 Kelya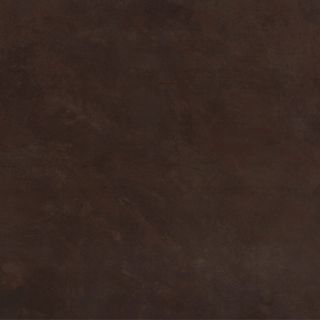 Kadum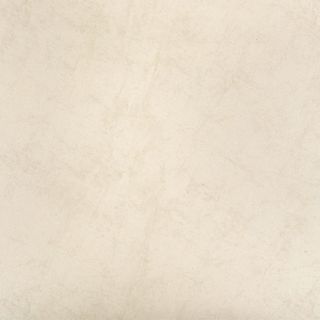 Irok Halo
Ready to start your project?
Visit one of our showrooms for expert advice