White marble for sophisticated kitchens and island worktops
With diligence and care, marble can create stunning kitchen worktops. Elegant white marble is a classic colour choice, which looks wonderful in contrast with modern black or grey kitchen cabinets.
Less robust than granite, however, marble worktops can be stained and damaged in busy kitchens. Marble-topped kitchen islands are a popular compromise, offering all the sophistication of marble in a more practical format. Other options include durable and beautiful marble-alternatives such as calacatta quartz and quartzite.
Trending in natural stone is veined marble, and by extension its engineered look-alike cousins. Yes Granite's range of veined products includes marbled-stone styles of Antolini quartz, which is a beautiful alternative to natural marble.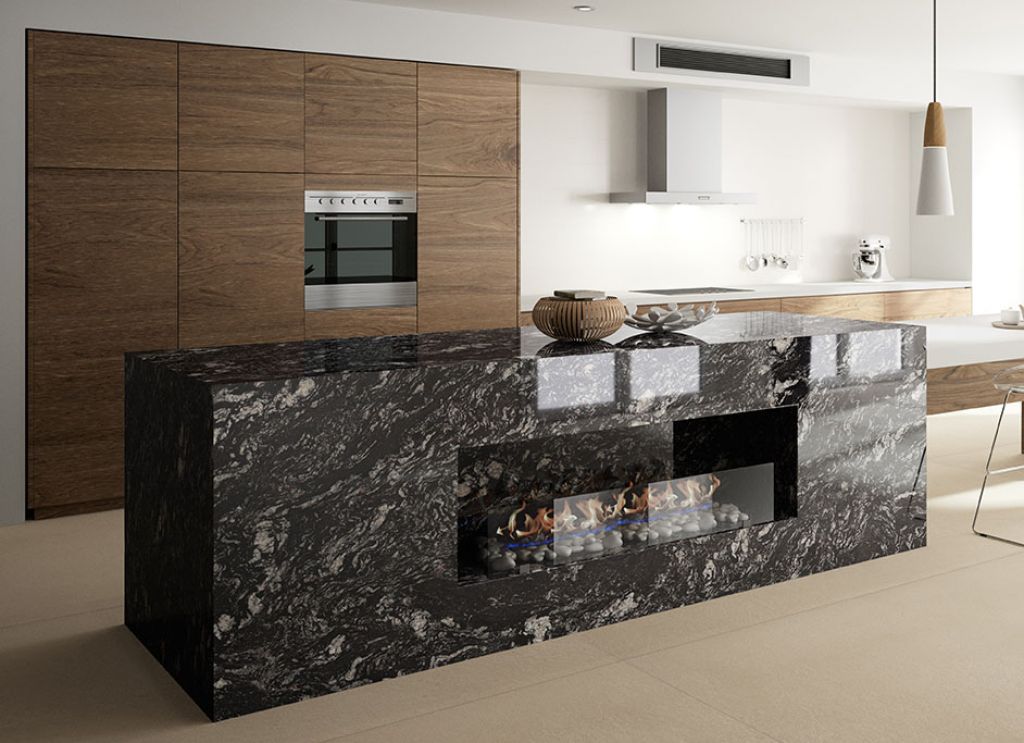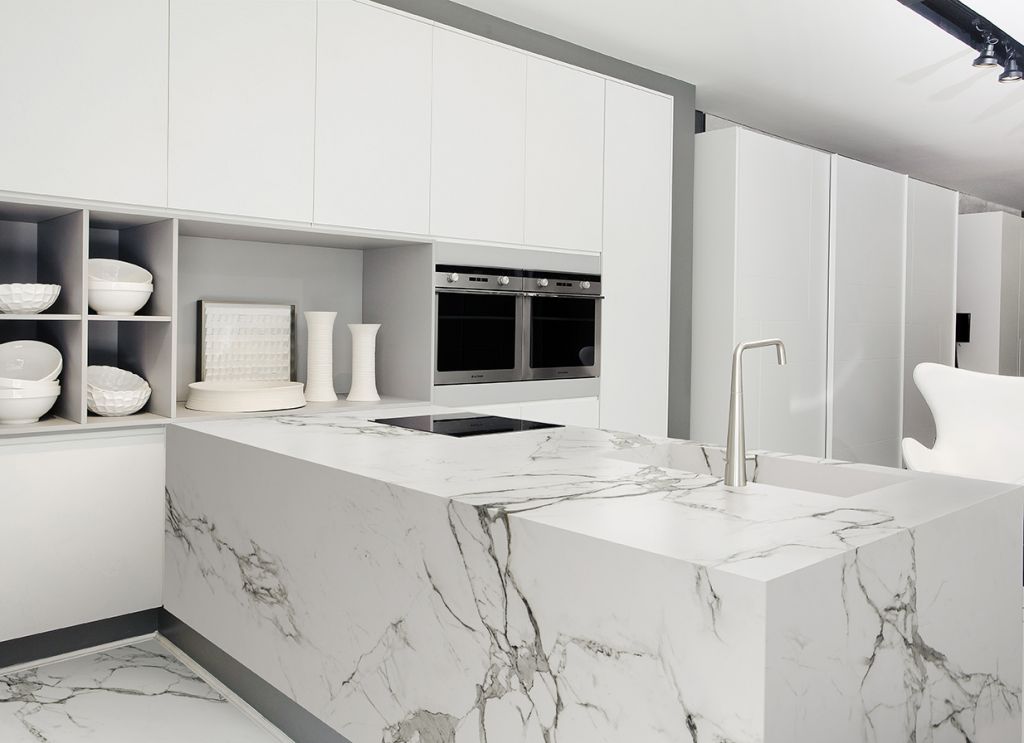 Marble bathrooms are the last word in luxury
Smooth marble is the first choice for sumptuous ensuites and bathrooms. It suits both modern, minimalist schemes as well as the more classic, traditional ones.
Hand-pick marble slabs from our showroom to encircle sinks and bathtubs, vanity tops, splashbacks and shower walls. Whether Bianco Carrara or Arabescato, your choice of marble will add instant glamour.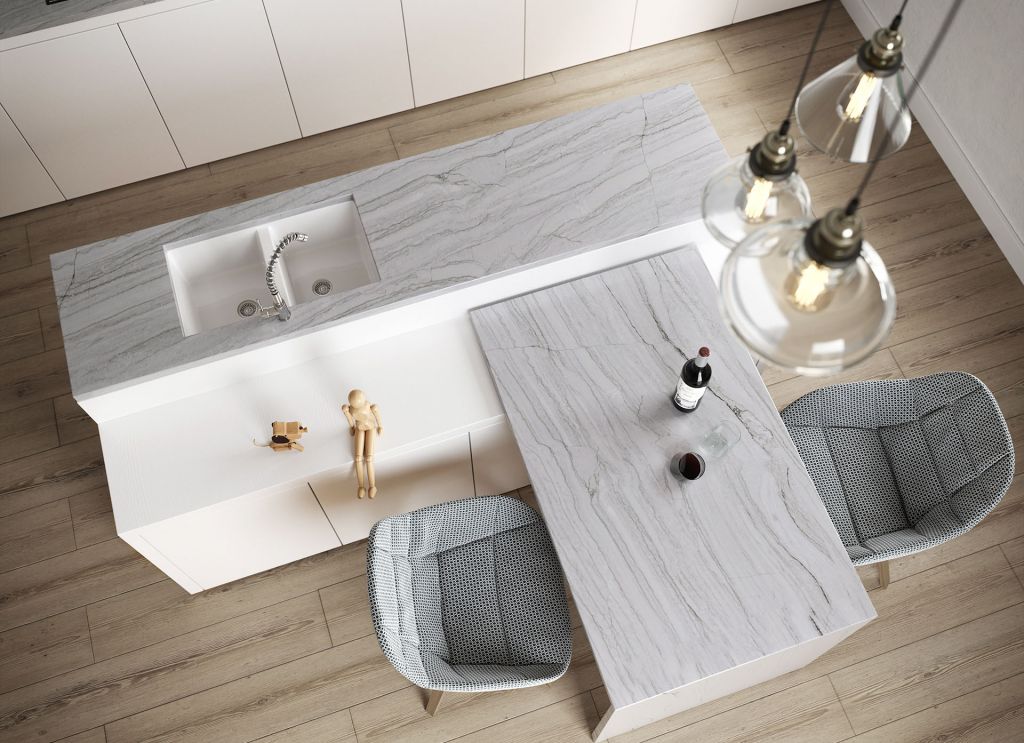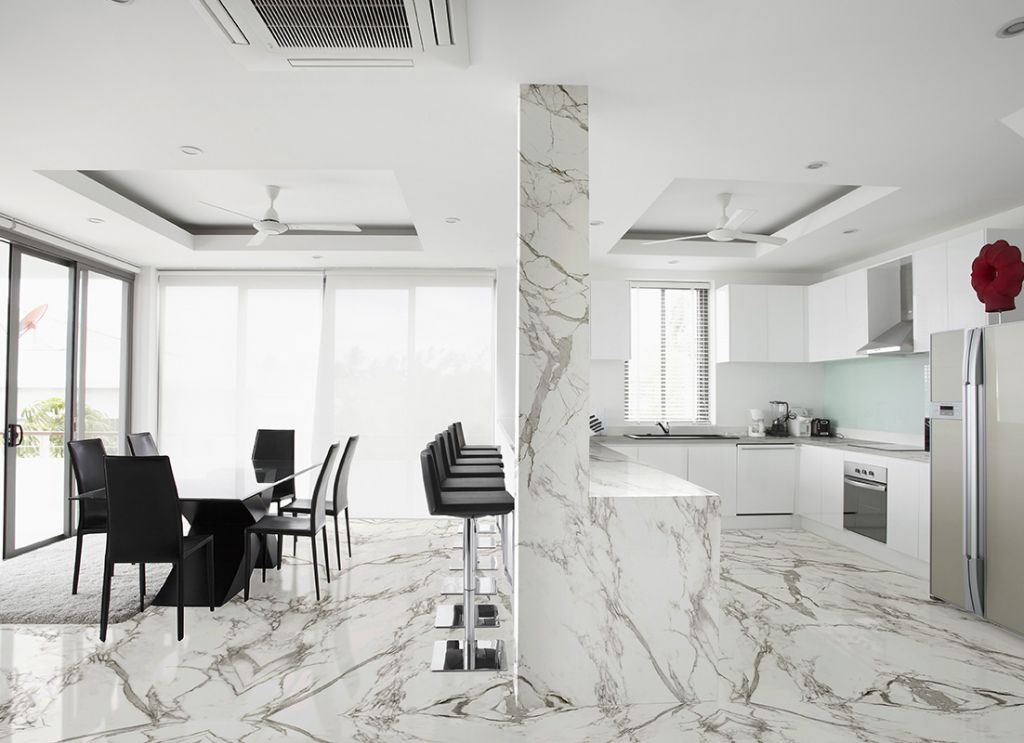 Ready to start your project?
Visit one of our showrooms for expert advice